Best Air Hockey Table with Electronic Scoreboard
Playing a competitive game of Air Hockey in an arcade is a cherished memory for many. Adults and children alike can have mountains of fun while playing. Many prefer to have their own air hockey table that is more convenient than making a trip to the nearest gaming center. Fortunately, as the price of home models has decreased, a home air hockey table has become much more achievable.
Read More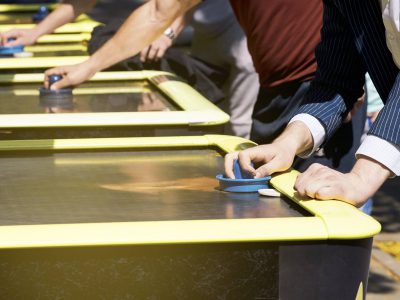 Best Air Hockey Table for Adults
Air hockey has been a popular staple in game rooms around the world for almost 60 years. Over time, these fun games have made their way into people's homes everywhere. The simplicity and competitive nature of air hockey make this a perfect addition to any game room.
Read More